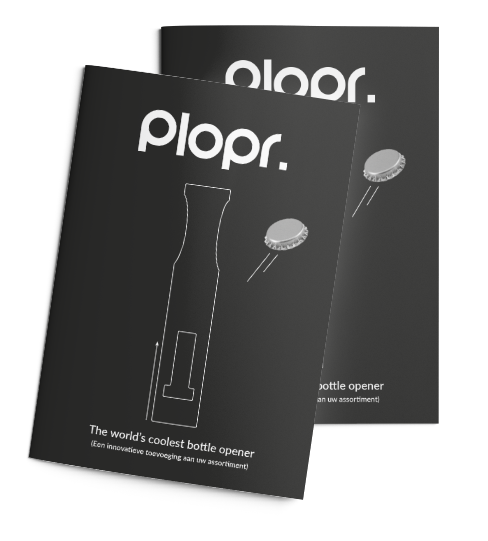 PLOPR AS A BUSINESS GIFT


This new way to open a bottle gets a lot of attention. That makes it a perfect promotional item or business gift. People will keep the Plopr close and see your logo time and time again. Give it to someone who loves to drink special types of beer or add it to a gift. The Plopr works great when you combine it with some special, limited edition beers and give it to that good business contact or one of your most important suppliers.
The Plopr can be customized with an engraving in the center of the Plopr, as you can see on the image on the right. We can engrave your logo, slogan, image or of course a combination of these on your customized Plopr.
Do you want to know more about the possibilities for you? Click on the brochure or contact us:
Ruben van der Meyde
Ruben@plopr.nl
+31 (0) 85 06 077 06
+31 (0) 6 286 901 61